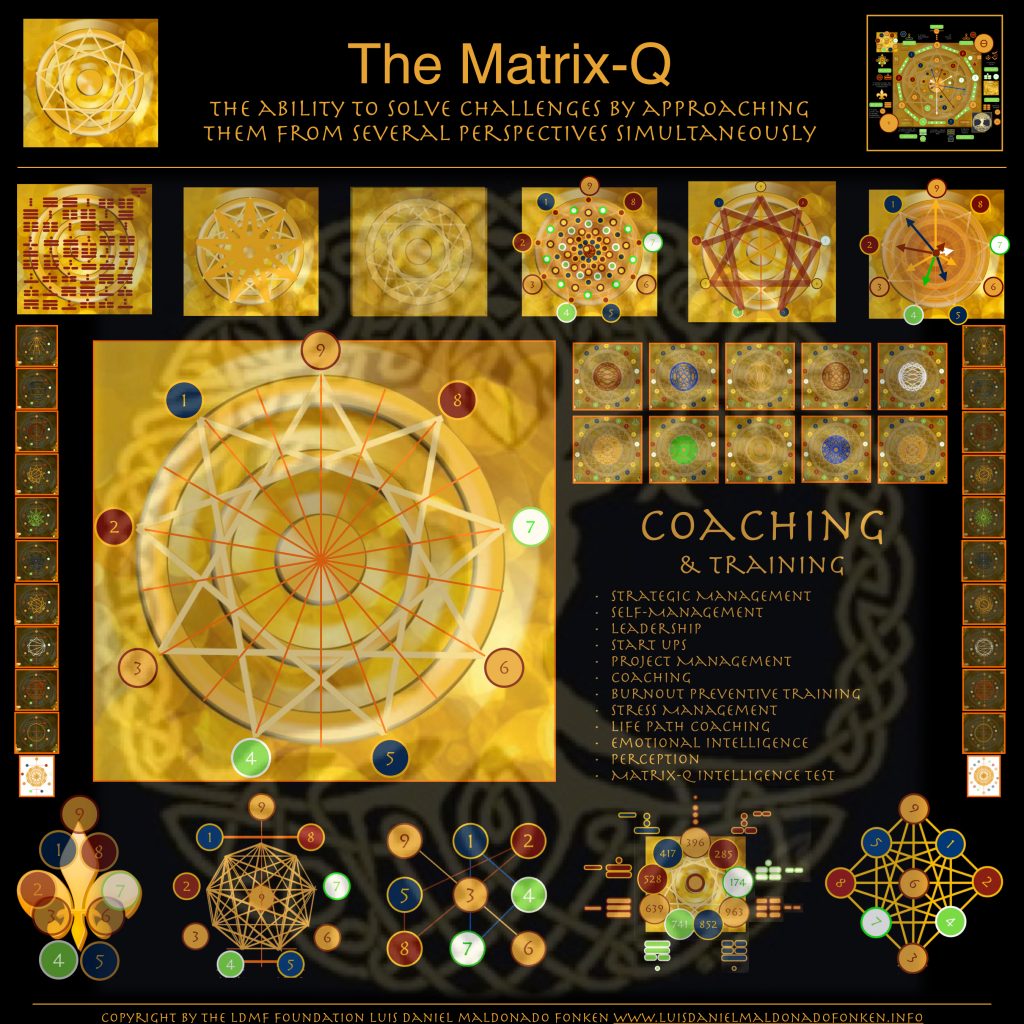 Gamified Experiential Presentation
How Matrix-Q Self-Coaching Methods can help you  have more fun with your own life, family and business; become more successful and happier?

The Matrix-Q Coaching School
Matrix-Q Coaching Methods 
The Gamified Experiential Presentation
In the forest of Rhenen, along a walk/hike (with stations) of 90 min, Luis Daniel Maldonado Fonken, founder of the Matrix-Q Coaching School, will provide:
Gamified Introduction to the Matrix-Q Methods and their Benefits.
Information to the Matrix-Q Coaching Foundation Training.
Information on the Matrix-Q Coaching School.
Examples on Matrix-Q Methods applied for Self-Coaching & Training
How Matrix-Q Self-Coaching Methods can help you  have more fun with your own life, family and business; become more successful and happier?
Online Self-Learning Program Available for Self-Study.
Answers to attendees questions.
DATE: 11 August 2017. 19.30 PM – 21.00 PM
VENUE/Geo-Location: GPS coordinates of the meeting point will be given to registered participants. The hike will start at the Grebbeberg, in Rhenen.
More details:
Would you like to become a Coach ?
Would you like to inspire people, support them along their journey ? The Matrix-Q Coaching School offers you a complete training, and 9 fields of specialization, with foundation in Matrix-Q Coaching Methods, knowledge on human potential (human factor) and human stages of development.
Our foundation training focus on the development of skills and acquisition of knowledge necessary for 1.) life path, 2.) family/Love-Relationship, 3.) Start ups, and 4.) CXOs coaching.
Our Coaching students develop as well skills for facilitation/ providing training on Matrix-Q Methods.
The LDMF Foundation Projects – Matrix-Q Coach Internship
Preventive intervention dedicated to community and sustainable development, development of culture and civilization, as well as projects in the fields of education, will provide to the Matrix-Q Coach students an holistic and synergetic opportunity for them to apply their coaching training through internship programs.
After the internship program, students may choose to work for the LDMF Foundation as coaches or develop their own coaching service.
Self-Help with Self-Coaching Methods
The first season of training, welcomes intentional coaches and attendees interested into self-coaching together.
The Matrix-Q Methods Level Zero (There are 9 Levels of Application) : self-coaching training is mandatory for all coaching students. The main goal of this stage of the learning process is to learn to apply the Matrix-Q Coaching method for own benefit, apply self-coaching.
Start ups strategic managers, self-employed, single parents, CXOs, students, professional coaches, will be welcome to join this first stage of training.
For many attendees of coaching training the main interest is self-help. if after the completion of this first stage, candidates are still interested to complete the Foundation Training Program, will be invited to join the stage nr. one of training.
References: